PNF FOR EVERYDAY LIFE, 11-14.10.2017, Warsaw
Coroczny Meeting Generalny IPNFA odbył się w Warszawie w dniach 11-14.10.2017. Organizatorem tego wydarzenia było nasze stowarzyszenie IPNFA Poland.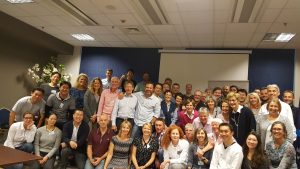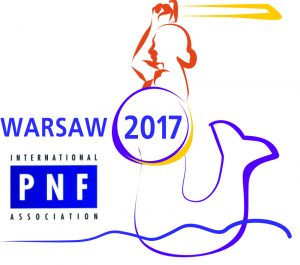 IPNFA Annual Meeting is the premier PNF event of the year. With educational sessions and workshops, there is no better event to help you expand your knowledge of PNF concept.
Our meeting is the opportunity for professional exchange and personal meeting.
This year we'll meet together in Poland.
Our lecturers: Fred Smedes (Holland), Benedikt Boemer, Anke Müßigbrod, Matthias Schulte, Werner Wimmeroth (Germany), Atilla Szabo (Hungary), Dominiek Beckers (Belgium) and form Poland prof. Małgorzata Syczewska, dr Anna Czernuszenko, Aleksander Lizak, dr hab. Maciej Krawczyk, dr Agnieszka Śliwka, dr Agnieszka Wójcik, dr Agnieszka Stępień, dr Roman Olejniczak, mgr Katarzyna Fountoukidis, mgr Monika Piwnicka, mgr Grzegorz Gałuszka, mgr Joanna tokarska, mgr Jakub Marciński
2016-10-11